The new AIDS Education & Training Center (AETC) National Coordinating Resource Center Program app supports health care providers with point-of-care tools for HIV screening, prevention, and care. Available on IPhone and Android devices.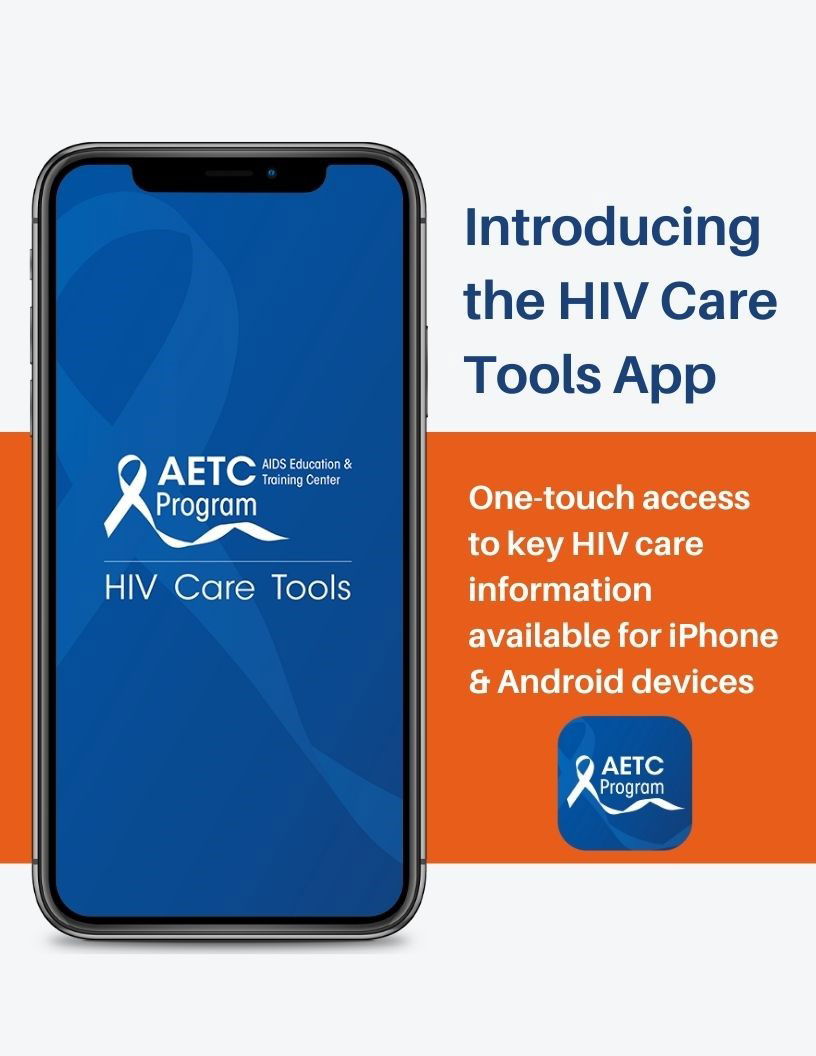 FEATURES
Expert-curated content
Easy-to-use
Always free
No WIFI required after installation
CONTENT
Quick Guides
Clinical Calculators
Screening Tools
One-touch access to HIV clinical consultation
AETC Directory
This app is ideal for expert to novice clinicians, clinic staff and care members, pharmacists, and health profession students, residents and fellows serving people with or at risk of HIV and for the next generation of HIV care providers.
For more information visit: https://aidsetc.org/app?ct=t(HIV-Care-Tools-App-Launch_COPY_02)