The National HIV/AIDS Strategy (2022–2025) provides stakeholders across the nation with a roadmap to accelerate efforts to end the HIV epidemic in the United States by 2030. The Strategy reflects President Biden's commitment to re-energize and strengthen a whole-of-society response to the epidemic while supporting people with HIV and reducing HIV-associated morbidity and mortality.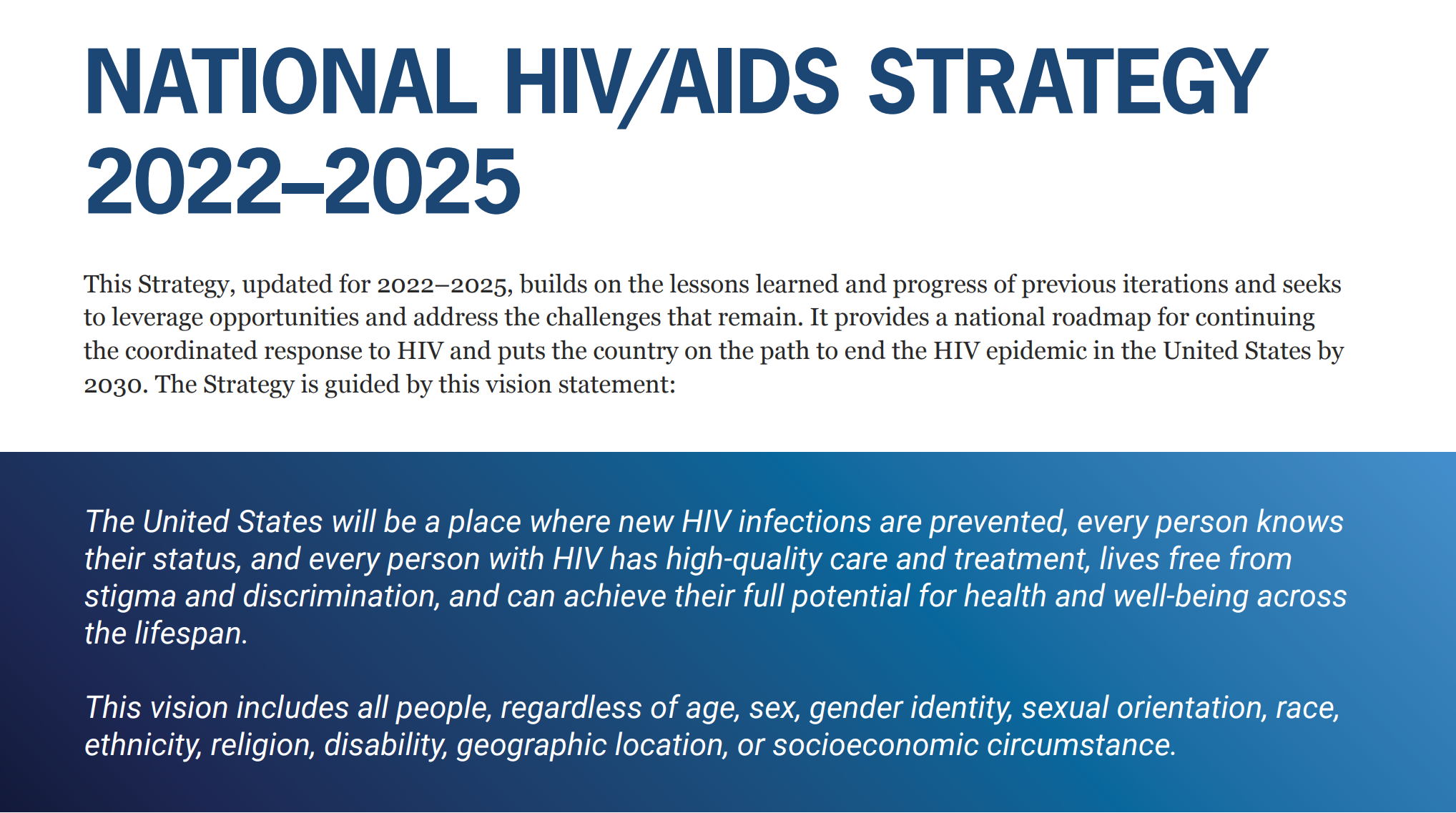 For stakeholders across the nation, the National HIV/AIDS Strategy:
Details 21 objectives and 78 strategies for federal and nonfederal stakeholders to implement to achieve the goals.
Designates five priority populations disproportionately impacted by HIV so that federal agencies and other stakeholders can focus efforts and resources to achieve the greatest impact.
Identifies nine core indicators to monitor national progress, establishes a disparity indicator stratified by the priority populations to measure progress toward reducing significant HIV-related disparities, and identifies the topic of a new indicator to be developed.
View the NHAS At-a-Glance that summarizes the goals, objectives, and strategies.